Online Marketing
Reach out to your audience
It is important to attract customers via different communication channels. At The Studio 4 we have a holistic approach to online marketing offering everything from SEO to email marketing to promote your business.
As with all our marketing solutions, the strength of our online work comes from a combination of all our talents and experiences. We can help your company reap the benefits of having an online presence that will enable it to forever grow in this fast paced technology driven environment we live in today.
Search Engine Optimisation (SEO) and Adwords
Most people who come to us regarding online marketing want to rank on Google. We are experienced in providing successful SEO and Adword campaigns which will increase the traffic to your website. There is no quick fix with SEO, we believe in a management approach that means that we can react to the latest algorithms and online opportunities. Our SEO packages are tailored to your needs but all include both on the page and off the page optimisation. If your looking for more immediate ranking results then we can also manage Adword campaign which successfully optimise your investment.
Email Campaigns
Email marketing is one of the most effective ways of reaching large audiences. Our web team will ensure your emails are mobile friendly by being simple text-based emails, engaging and personalised to increase open and click through rates to your website that we can later analyse, compare and report on for you.
Blogs
A way to improve your websites ranking is to create talking points. This content needs to be fresh and feature links from popular and well-respected sites, include keywords, imagery, videos and social media to boost your SEO ranking.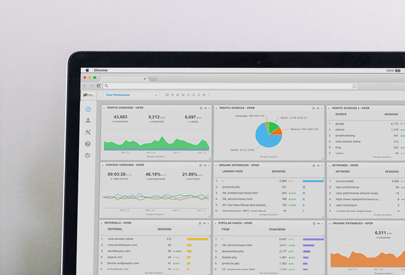 Online Marketing Services Offered
SEO
Google Adwords Management
Email Campaigns
Social Media
Blogs
Analytics & Reports
Social Media
Whether you're new to social media or already have a fan base, our social media team will work to improve your level of activity by posting regularly with interesting and engaging content to connect with your customers, encourage feedback, respond to feedback and carry out competitor analysis and follower seeding ultimately drive traffic to your website.